Good addresses
The Grapiot Inn in Pupillin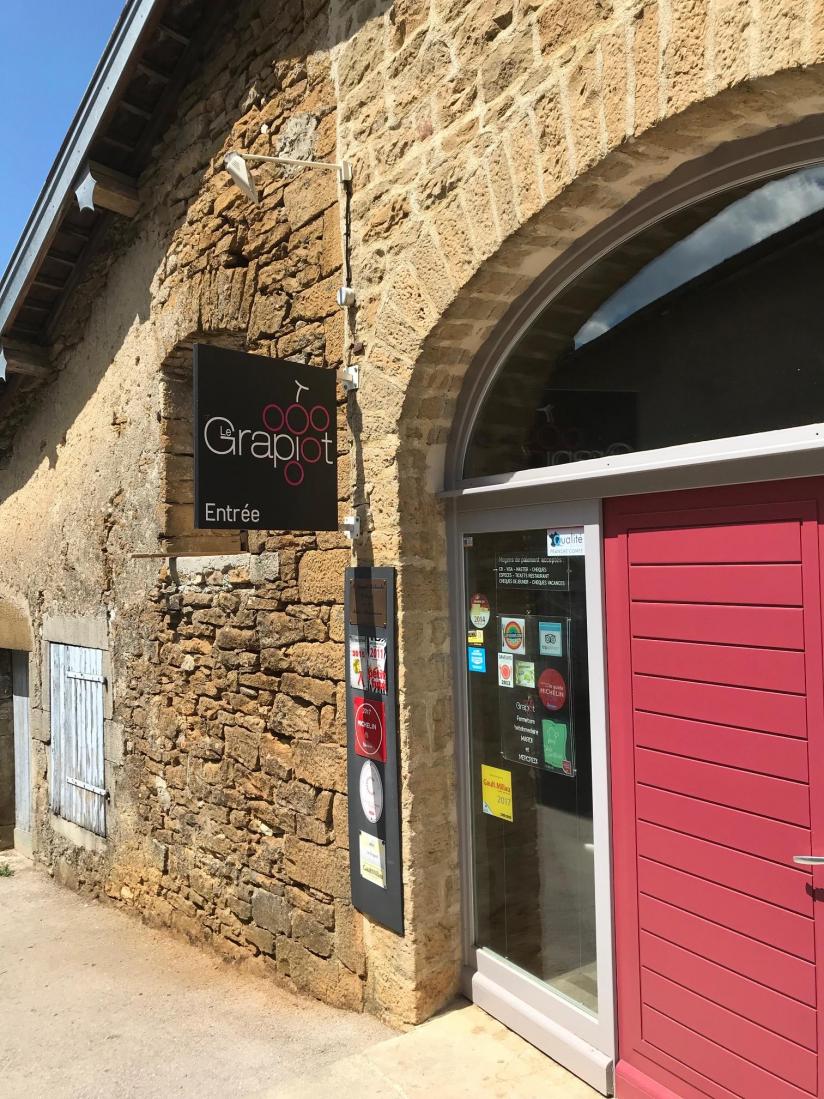 This is essentially what the Grapiot inn offers to visitors and wine lovers who crisscross the region. The hostel is located in the municipality of Pupillin, a must for all lovers of Jura wines, a stone's throw from Arbois. Pierre Overnoy, Emmanuel Houillon, Julien Mareschal (Domaine de la Borde), Philippe Bornard, to name a few, have their quarters there. Simplicity of the decor, dishes of good taste, we know from the entrance that the daring and the bling bling are not the kind of the house.
The culinary philosophy is to offer local products and a renewed card every month. Even the bread is homemade.
For this day, the hostel fills its contract to offer adequate cuisine by a climate become extreme, the temperature of this late July in the region flirts with the 38 degrees in the shade. We enjoy with this millefeuille of watermelon, melon, raw ham and goat cheese, mounted in jelly on his bed of salad, which sugar dirty cheerfully without any heaviness.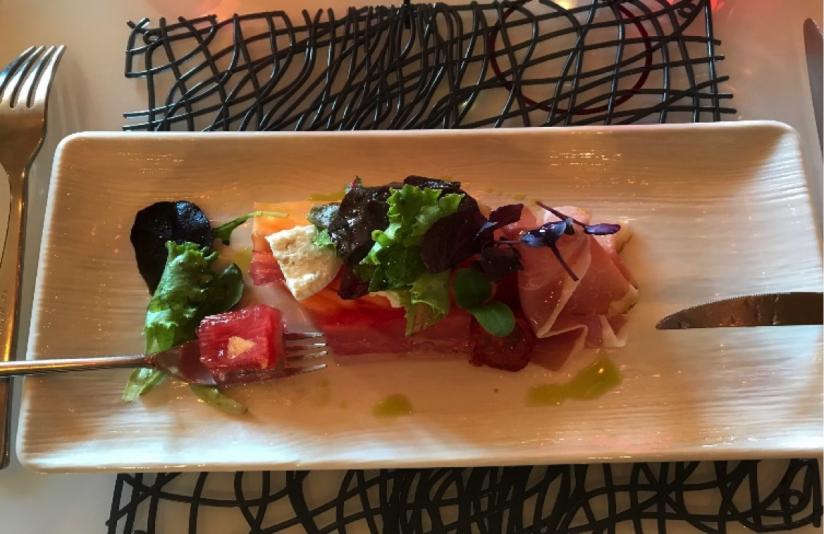 Then choose a slice of wild pig with its polenta or a fillet of sea bream properly seized, and some treats before heading back to the road, as evidenced by this beautiful blueberry pie or this millefeuille with strawberries that slide alone in the throat with the little ball of freshness that goes well.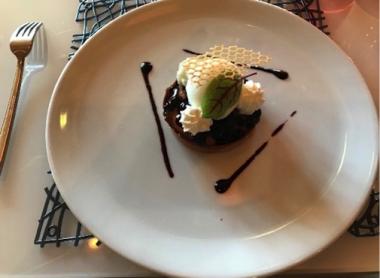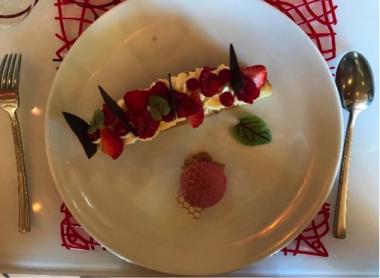 Wines, by the glass, by necessity not to obliterate an afternoon that will demand attention from Stéphane Tissot, we would have liked more choice from this point of view, the wine list offered otherwise a nice selection of bottles of the region. Impeccably served coffee, with some sweets and pasta for the road, all for a bill of 70 euros for two. We will come back for sure.