Food-pairing tips
Eggplant terrine, red peppers and fresh anchovies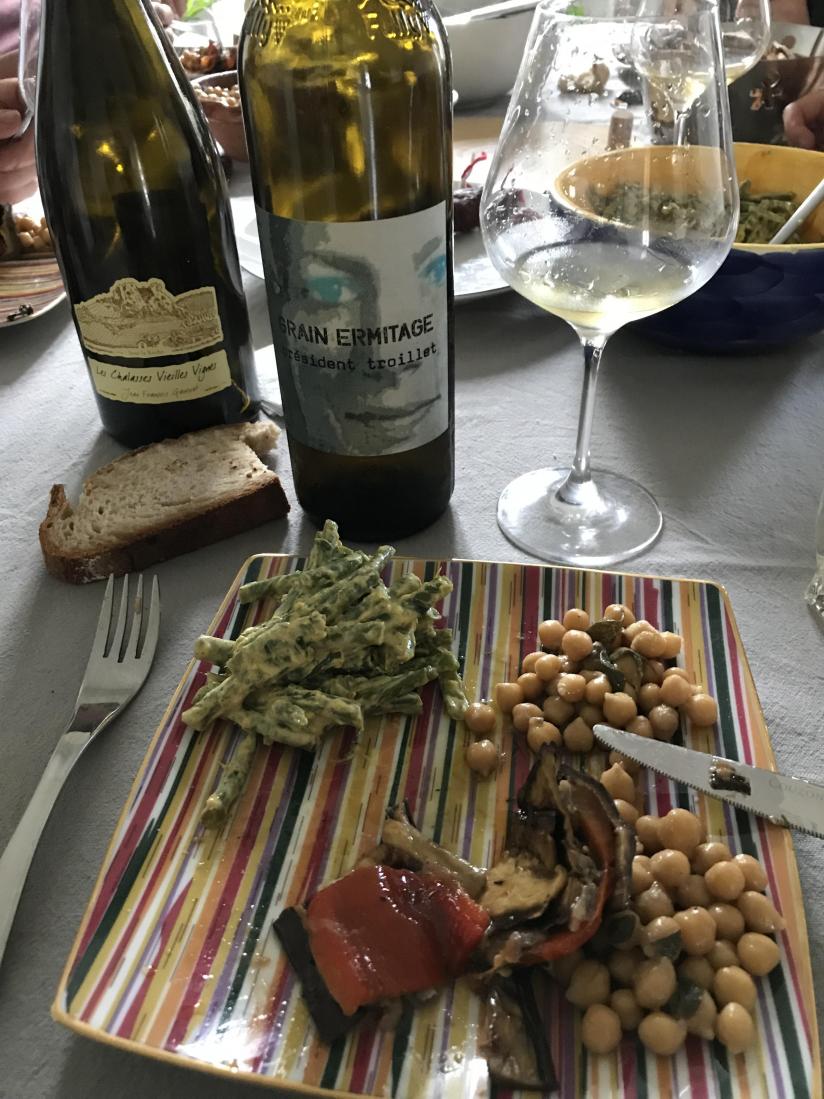 Ingrédients
For 6/8 persons 1kg fresh anchovies, 8 eggplants, 8 red peppers, olive oil, lemons, salt pepper.
Préparation
Recipe (to prepare the day before):
Raise anchovy fillets, then rinse and sponge with paper towels. Arrange side by side on a dish and sprinkle with a lemon (6 tablespoons olive oil, 3 tablespoons lemon juice, salt, pepper). We can do several layers but we must water them each time with lemon. Cover with plastic film and place for 1 hour or more in the refrigerator.
Grill the peppers under the oven grill. Then lock them in a plastic bag. When they are lukewarm, peel them, remove the peduncle and the seeds. Reserve them.
Cut the eggplants in length into 5 mm thick slices. With a brush, brush the two-sided slices with olive oil. Place on a baking sheet and just brown on each side (about 5 minutes) under the oven grill. Proceed in several times.
Place a film paper in a rectangular terrine overflowing, brush with olive oil. Lay a layer of golden aubergines and a layer of grilled peppers and a layer of marinated anchovies. Repeat 3 times ending with eggplants. Tamp lightly with the back of a spoon. Fold over the film overflowing. Place a board and a weight on it. Put in the refrigerator for at least 12h.
The terrine is delicate to unmould and cut. By helping you film paper, unmold the terrine on a board. Using a sharp knife, a saw or electric knife, cut the slices. Arrange them on a plate and remove the film-paper.
Sprinkle with lemongrass and enjoy.
Accompagnement
The Grain Ermitage 2014 président troillet from Marie-Thérèse Chappaz (Valais, Switzerland) is a perfect companion for this dish and has enlighted it. It's from old vines of marsanne grape, called... Ermitage in Valais.
Greasy, salivating and slightly salty, it's a fluid that stretches intensely in mouth.
It comes aside and pairs with it's tactile softness the iodic character of the anchovies and the grilled of the peppers.
Nice tasty lenght with an hint of bitterness and the bottle is already over.